Driving For Work
Learn More
In addition to the human cost, driving for work incidents create a financial burden for employers from vehicle repair costs, worker absence, third party claims and lost business opportunities.

 View Resources
Driving for Work – e-learning Course
Driving for Work e-learning Course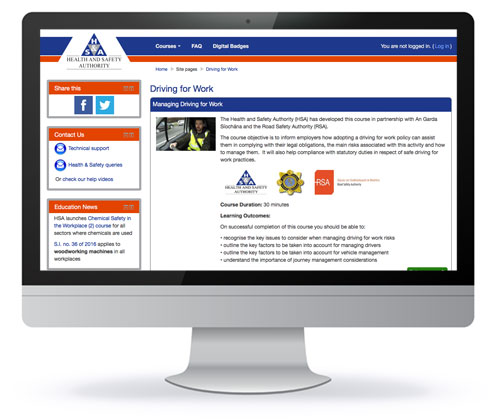 PRAISE project Reports
Reports on tackling individual killer behaviours developed as part of work related road safety PRAISE project
ETSC – Driving for work managing speed
ETSC – Minimising in vehicle distraction
Driving for Work –
Information and Resources
We have a comprehensive collection of information and resources regarding driving for work.
Please browse through the categories below.

people who drive for work are 40% more likely than other drivers to be involved in a collision.